Ampop Media has studied and represented the dynamics of under-5 mortality and birth anomalies between 2006 and 2016. According to this study, the number of children born with congenital malformations in Armenia increased by 30% over a 10-year period. This means that in 2006 every 71st newborn had congenital anomalies, while in 2016 every 54th infant was born with malformations.
In 2016, 25% of infant (under-1) mortality was due to birth anomalies. 
A stable decrease of child mortality and an increase of birth anomalies has been observed since 2011, however there is a major difference between Yerevan, the capital of Armenia, and the regions. In Yerevan, birth anomalies exceed the under-5 mortality rate by more than 3 times. Whereas the mortality rate exceeds birth anomalies in all regions except Lori, where birth anomalies exceed child mortality by 20%.
The infographic compares the child mortality and birth anomalies by regions of Armenia in absolute numbers and covers the causes and risk factors of birth anomalies as well as the measures to prevent birth anomalies as much as possible.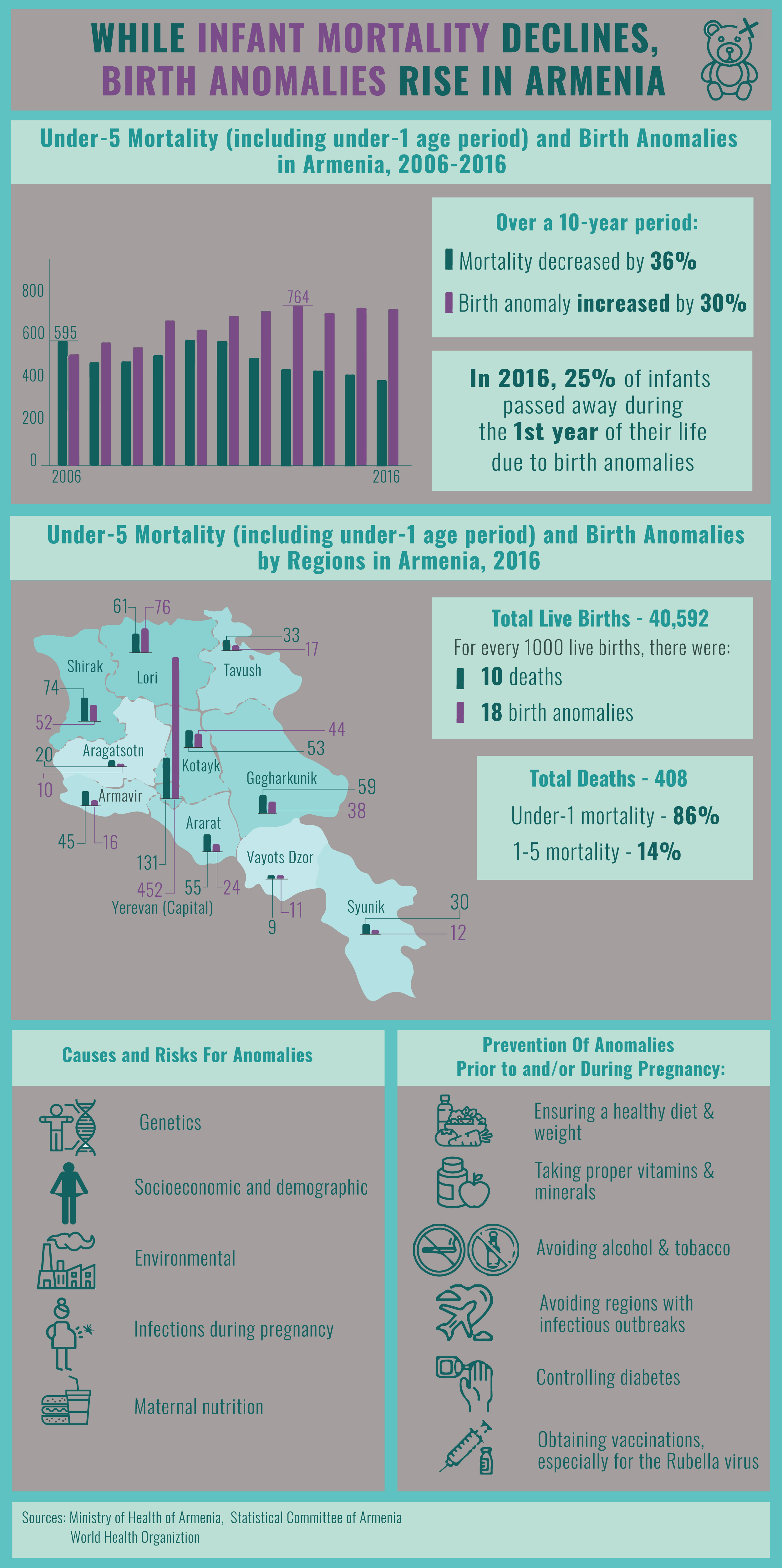 Reference Shelf
The data was provided to Ampop Media by the Ministry of Health of Armenia.
Authored by Karine Darbinyan
© The copyright of stories and visual images of Ampop.am belongs to "Journalists for the Future" NGO (JFF). Dissemination or republication of the content and visual images should contain the hyperlink to the story.